Hydraulic Homelift DHM
The technologic solution more safe and practice to surpass the architectonic barriers in vertical position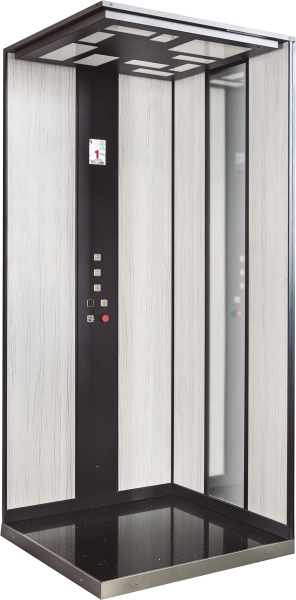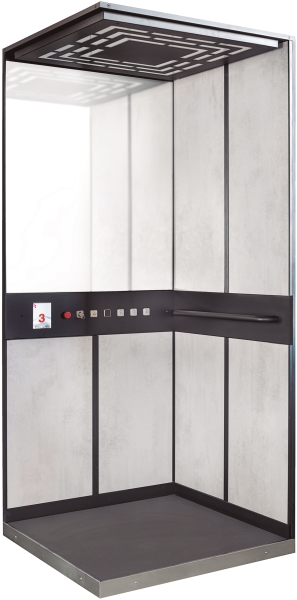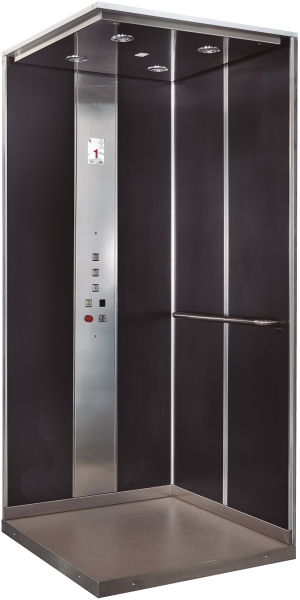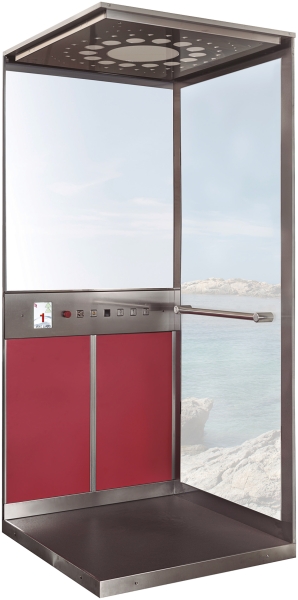 The homelift model DHM-400 was conceived to eliminate architectural barriers and thus allow access to people with reduced mobility. At present, we continue to have a customization system for this product, since our manufacturing system has always allowed us to design fully tailored elevators to our client's taste, always achieving the most optimal solution.

It should be taken into account that, apart from the importance we give to the aesthetics and finishes of our cabins, we always also think about the ease of assembly for installers, making their work as easy as possible and offering an after-sales service available at all times.
---
General Characteristics
Cabin with ceiling
Dimensions under order
Nonskid floor
Alarm button
Temporized roof light
Decoration mirror
Modular panels
Horizontal or vertical C.O.P
COP and LOP buttons with lighting
Phone inside the cabin
Handrail
Technical Characteristics
Load capacity: 400 Kg
Maximum travel: 14 m
Normalized pit: 200mm
Motor power: 3CV (2,2 kW) / 4CV (3kW)
Supply: Triphase or monophase
Unlimited stops
Speed: 0,15 m/s
Minimum headroom: 2300 mm
Hydraulic group with action progressive valve, silent pump and shut-off valve
Maneuver with electronic plate not reprogrammable
Security Systems
Mechanical parachute in case of rope break
Hydraulic parachute
Slack rope cut-off
Emergency battery in case of power cut
Automatic relevelling
Electronic timer as a final limit switch
Emergency light
Bump physical of round
Platform lift made agreed a disposition of machines directive 2006/42/CE, directive 2014/30/UE (Electromagnetic compatibility), directive 2014/35/UE (Low power), pr EN 81/41.
Customise your Cabin!
Customise the interior of your lift with the cabin configurator.
A totally free online tool from which you can design and configure the interior of the lift as you wish and as many times as you want.
Personalise your cabin now!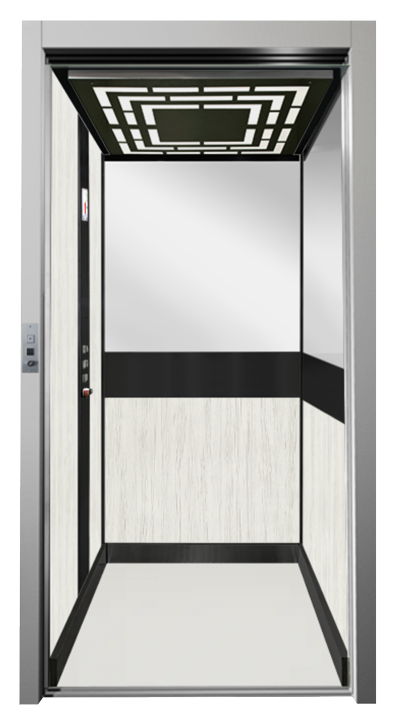 ---
Video
---
Documents