Electric Homelift DHE
The best electrical solution to overcome the architectural barriers in vertical position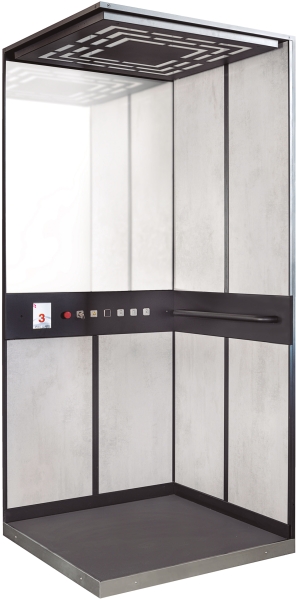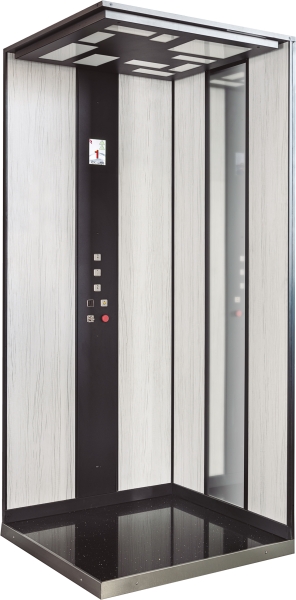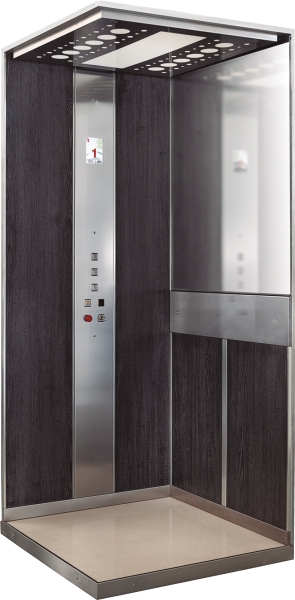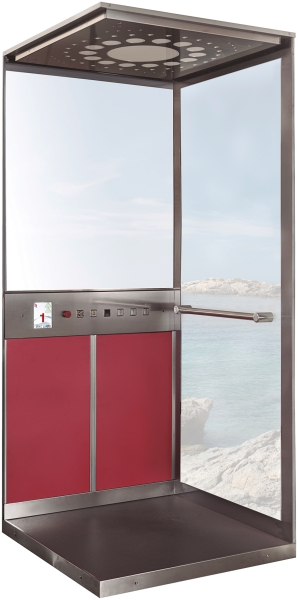 DHE Electric Platform lift, with great facility of installation and an innovative design, is the technological solution more practice and reliable for the beating of architectural barriers in vertical position. With a great comfort of displacement, is adaptable to private or public use.
It doesn't need oil and has a low electrical consumption.
---
General Characteristics
Cabin with ceiling
Dimensions under order
Nonskid floor
Alarm button
Temporized roof light
Decoration mirror
Modular panels
Horizontal or vertical button panel
Devices of command with lighting
Phone inside the cabin
Banister
Technical Characteristics
Load capacity: 400Kg
Maximum round: 25m
Normalized pit: 250mm
Motor power: 2CV (1,5 Kw)
Supply: Single phase
Unlimited stops
Speed: 0,15m/s
Minimum escape: 2300mm
Electrical traction by toothed belt
Maneuver with electronic plate not reprogrammable
Security Systems
Brake by excess of speed
Cut of maneuver by slackening of belt
Rescue system by cut of electric fluid
Timer of security end of round
Alarm push button
Emergency light
Platform lift made agreed a disposition of machines directive 2006/42/CE, directive 89/336/CE (Electromagnetic compatibility), directive 73/23/CE (Low power), pr EN 81/41
Customise your Cabin!
Customise the interior of your lift with the cabin configurator.
A totally free online tool from which you can design and configure the interior of the lift as you wish and as many times as you want.
Personalise your cabin now!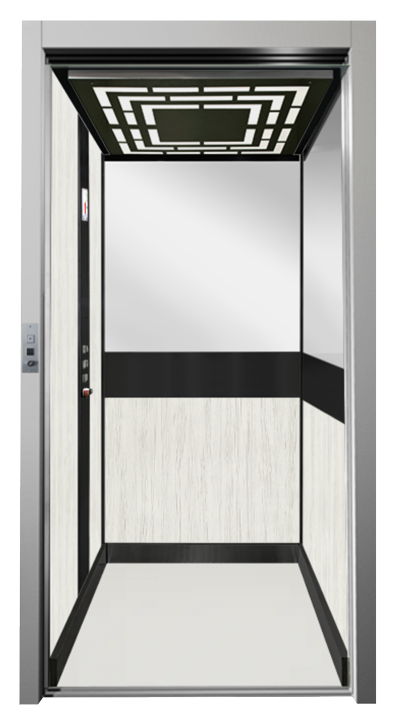 ---
Video
---
Documents