Lift platform from Cars and People on board DHC
The best solution for a vertical movement of cars with passengers on board.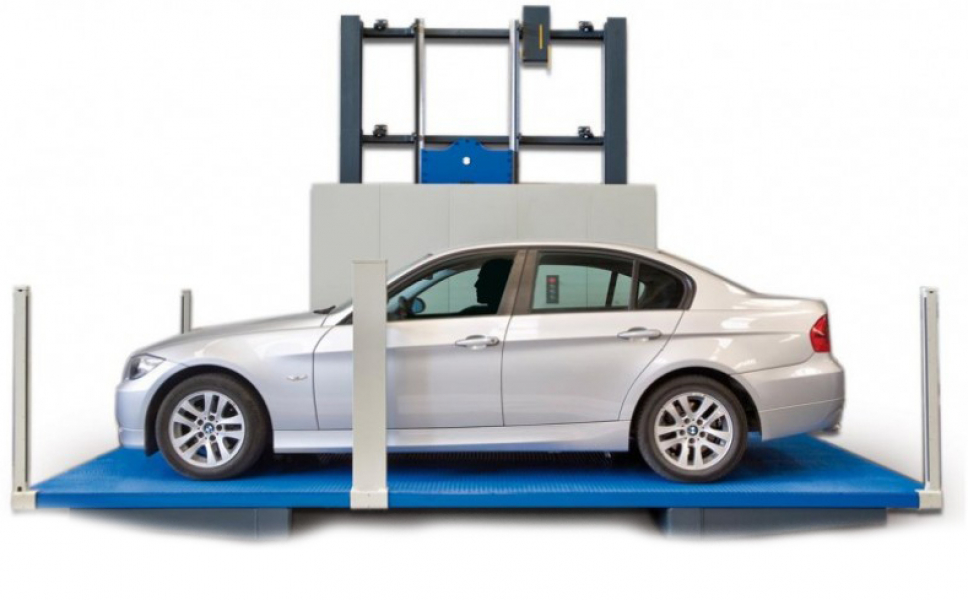 The lift platform for cars and people on board is the best solution for a vertical movement of cars with passengers on board.

One of the mean feature of each product is that all pieces are screwed, obtained an easy method of carry and assembly. It has a big comfort of movement and its adapts to a minimum space.
---
General Characteristics
Measure under order
Floor with antiskid rubber
Alarm button
Emergency light in cabin button panels
Modulate panel for easy assembly/dismantle
Braille buttons
Phone (2 units)
Technical Characteristics
Capacity of charge: 2500Kg
Round until 12m
Minimum pit 320mm
Power motor: 5,5CV or 7,5CV
Triphase (230/400)
Unlimited stops
Speed: 0,09m/s or 0,13m/s
Hydraulic unit with progressive valve, manual pump and close key
Security Systems
Mechanical grip gear and wire loosening
Hydraulic grip gear
Cut the electric board for wire loosening
Emergency battery in case of failure on the electrical supply
Electric level
Security timer end of round
Alarm push button
Emergency light
Electric and mechanic limit of overround
Charge pressure switch
Stop button
Photoelectric cell
Optional
Remote control
Manual or automatic doors
Emergency phone with call to 24h service
Platform lift manufactured in accordance with the provisions of the Machinery Directive 98/37/EC and Directive 2006/42/EC.
---
Video
---
Documents